Autumn is here! And this means pumpkins are back in the shop.
I created two pieces of burlap fiber art featuring my popular pumpkin patchwork applique. I love these and hope you will too. They are listed in my Etsy shop.
Pumpkin
upcycled burlap, fabric and cotton embroidery, 9 x 9 inch
$50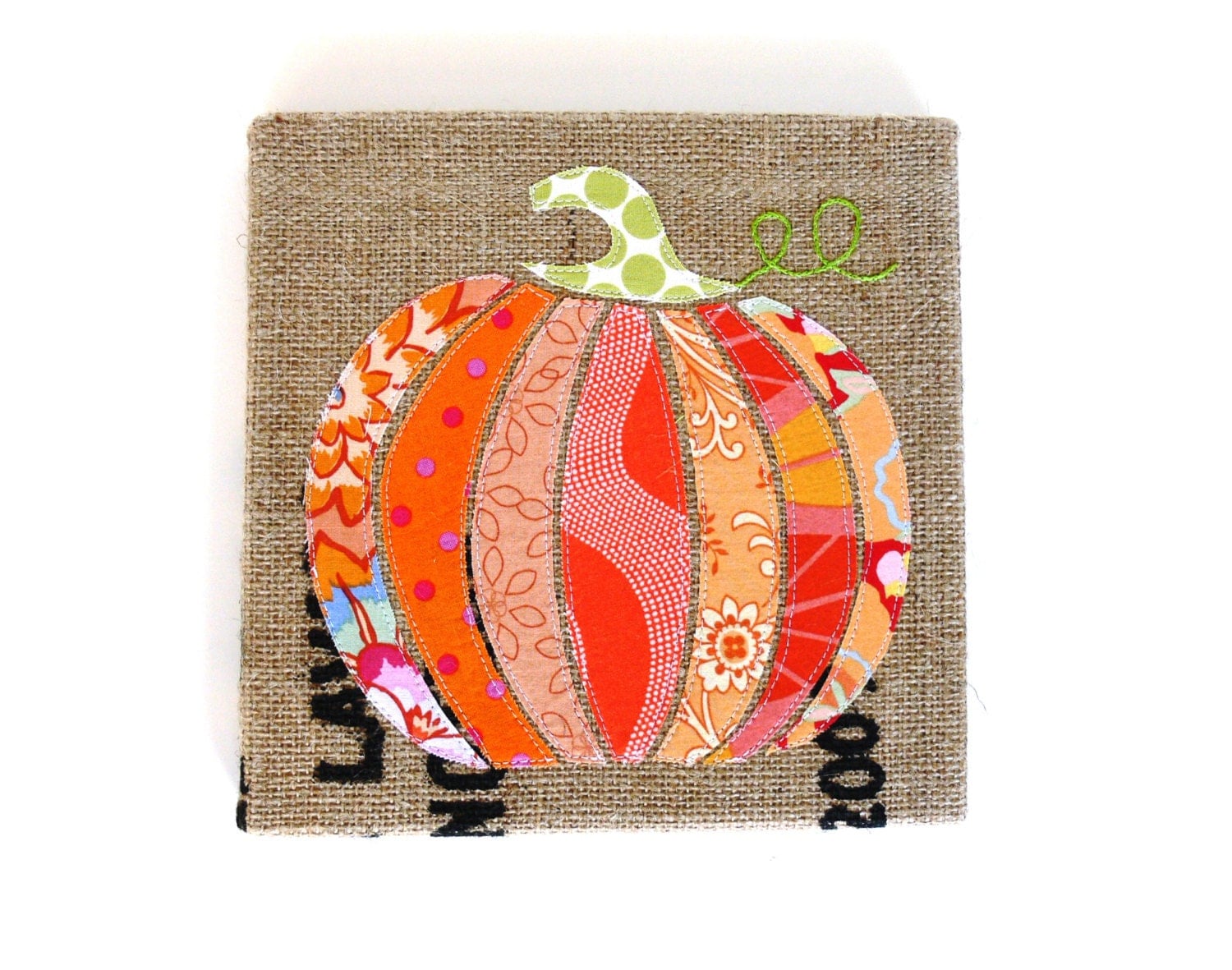 Three Pumpkins
upcycled burlap and fabric, 9 x 12 inch
$60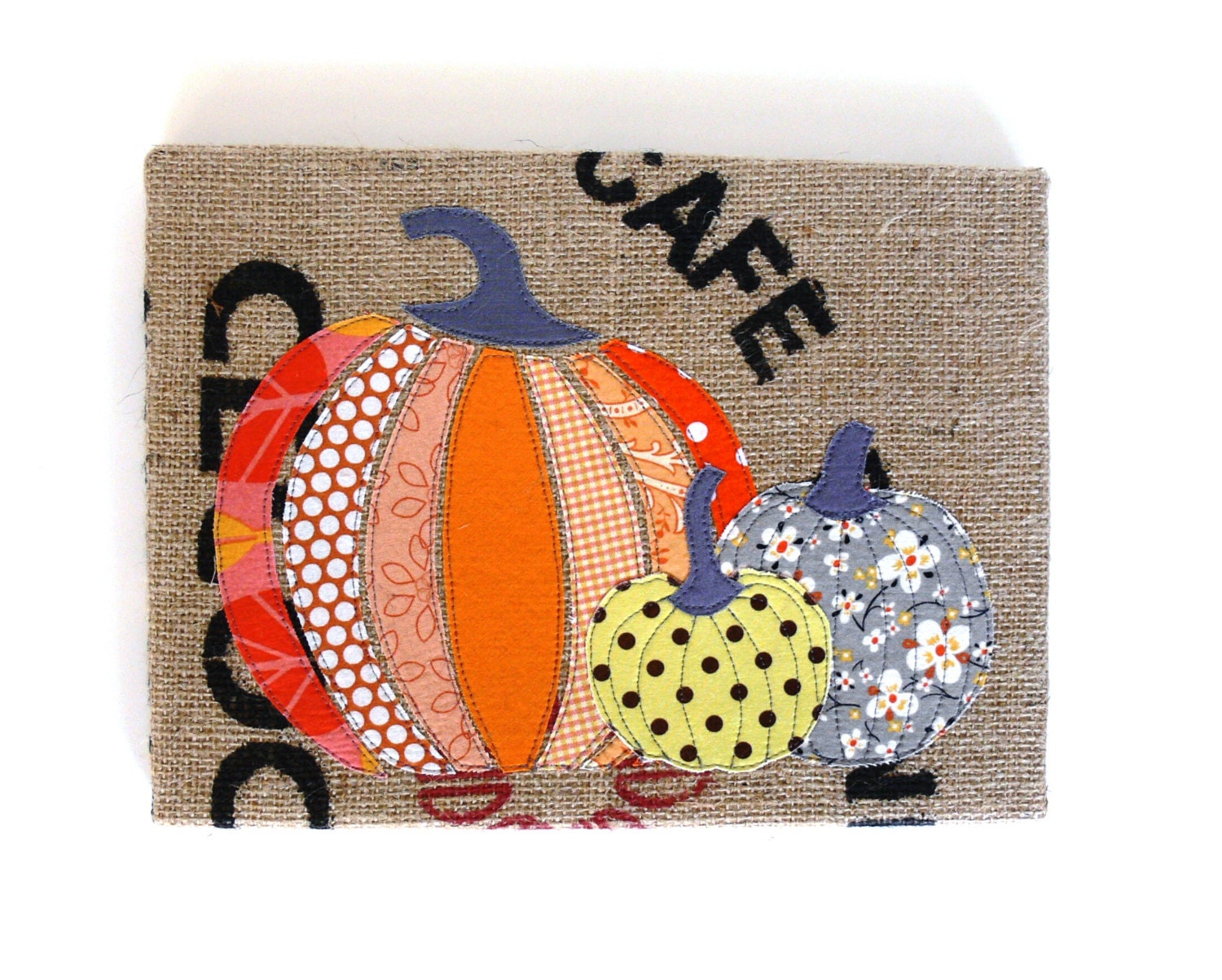 For those of you who like to get your craft on, I am selling the PDF pattern for this pumpkin art in my shop
here
.
I have more fall-inspired projects in the work, to be completed and listed soon. And speaking of Autumn, I took a look around my shop and found the following items that are perfect for the season. Enjoy!
Wonky Stripes Table Runner
natural linen, cotton in ochre and cream
$42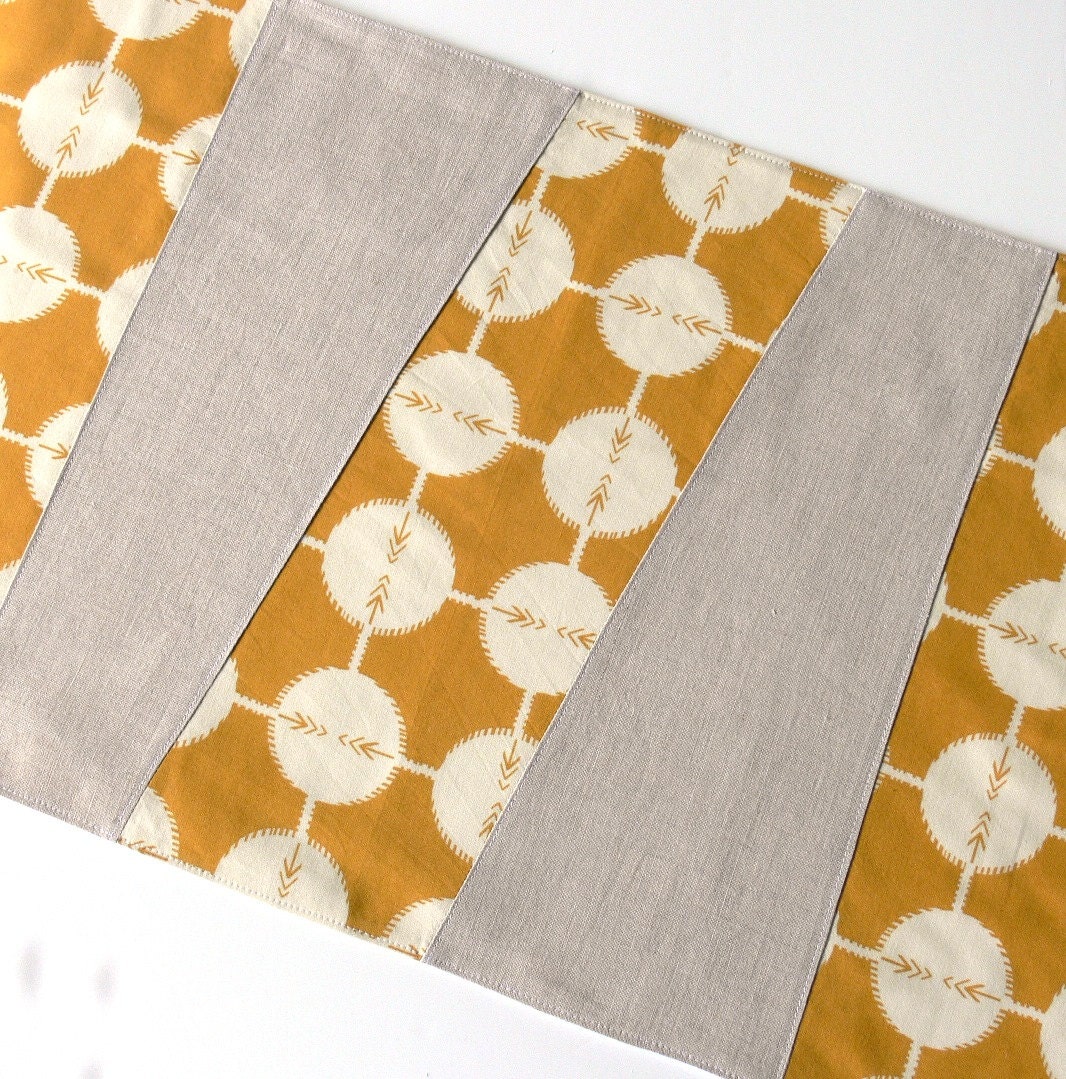 Coasters
Set of 4, natural linen, cotton in burnt orange and white
$20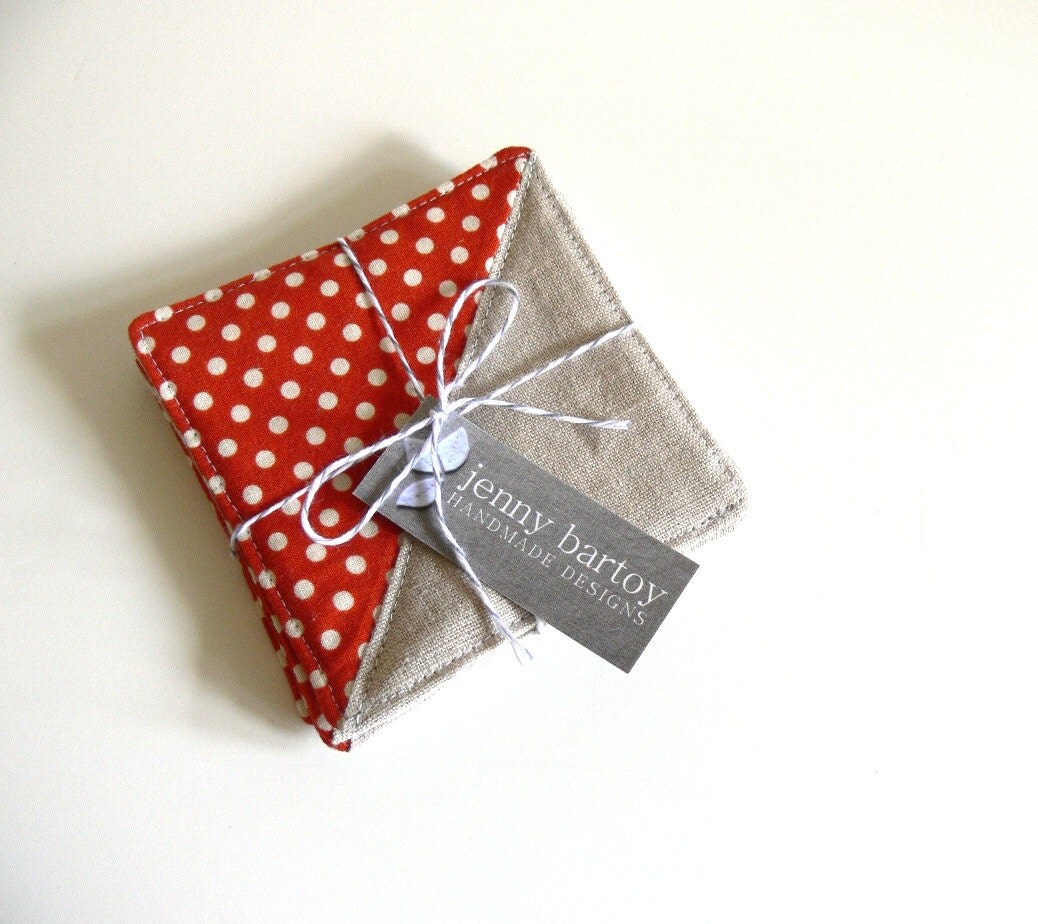 Autumn Flight
upcycled burlap, fabric, wool felt and cotton embroidery, 12 x 12 inch
$65