A couple of months ago, I completed several pieces of burlap art for various purposes. Here they are with some details...
For a fundraising auction at a friend's preschool, I created this modern bird and tree piece. I love how bold and clean it feels. This was a new tree design for me, with the intertwining branches, and I love how it turned out!
The lovely
Alli
requested a custom piece for a friend who was celebrating the end of a rough year. We chose a design similar to that wonderful
cherry tree in bloom piece
that I love so much, but changed the season and the feel of it by going with autumn colors and a darker bird. The emotions it evokes are quite different, I think. I was really happy with this one as well. Felt and embroidery never fail to add such texture!
In preparation for the craft fair, I created several pieces that had been on my mind for a while. Nothing like a deadline to get things out of my head and into the world.
This little duo sold very quickly...
... but the following two pieces are still listed in my shop on
Etsy
. Click on the photo to go to the listing. They are called "Autumn Flight" and "Winter Day".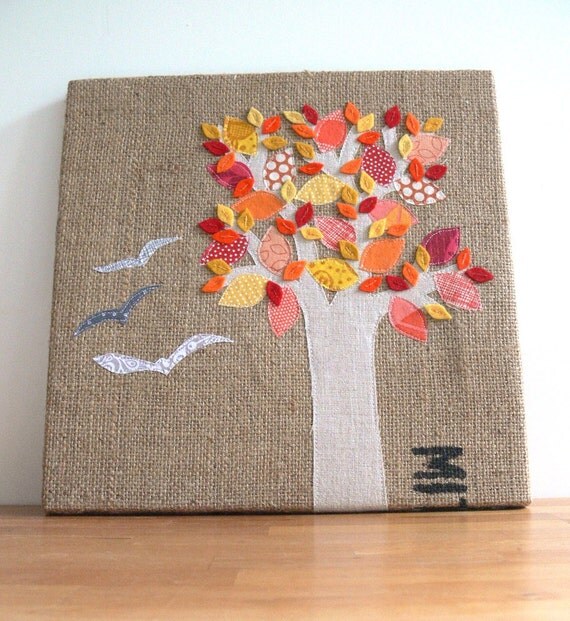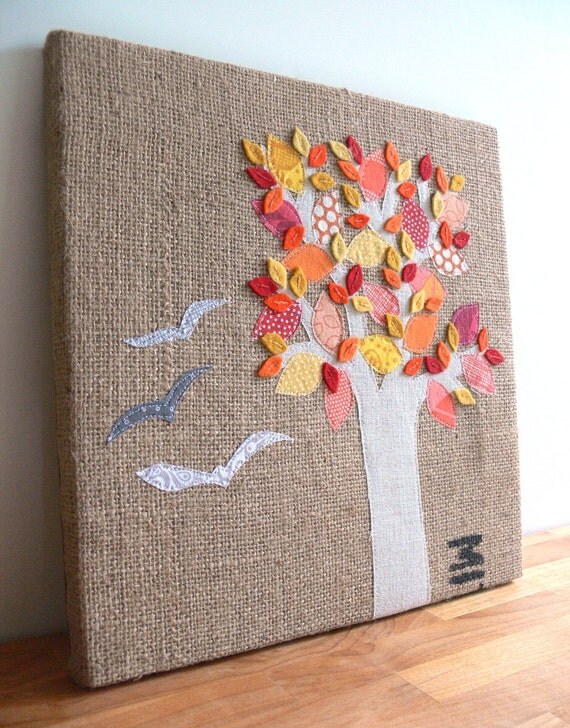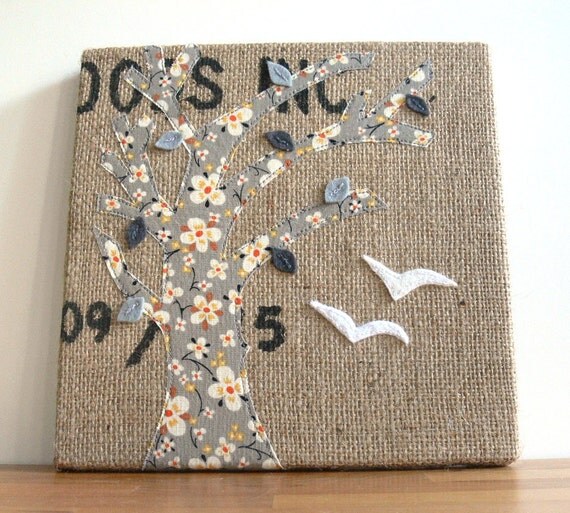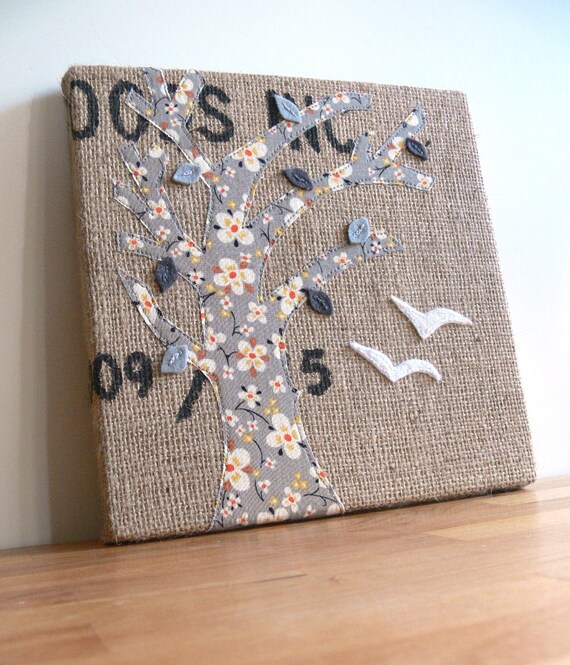 I love creating custom artwork, please never hesitate to contact me if you have something in mind! Chances are, we can make it happen! You can reach me at jennybartoy AT gmail DOT com.
I have some new pieces in the works, and when I mean new, I mean a new style... I hope my vision turns out... We'll see. Stay tuned!