I have made fabric baskets as gifts and for my own home in the past. We use them in various rooms -- the kitchen for kids' sippy cups and napkins, the bedroom for lotions and trinkets, the boys' room for toys. I had wanted to make fabric baskets for my shop for a while. When I saw the brand new
Stamped fabric collection
by Ellen Luckett Baker, I knew I had found the perfect material.
This fabric is a cotton/linen mix, slightly thicker than regular cotton fabric and wonderfully textured. The designs are bold, colorful and just rough enough to be whimsical and interesting. I knew they would pair extremely well with the natural linen I love to use in my projects and create statement pieces.
My fabric buckets have been extremely popular, I nearly sold out of what I'd made at the
craft fair in December
! I have tried to make more to keep up with demand and several are listed in my shop now. They are roughly 8 inches in diameter and height. Perfect size for a catch-all container!
Ellen Luckett Baker, the designer of the wonderful Stamped collection, actually included one of my buckets in
one of her renowned Etsy Finds Friday posts
. It is always thrilling to see my projects on her website!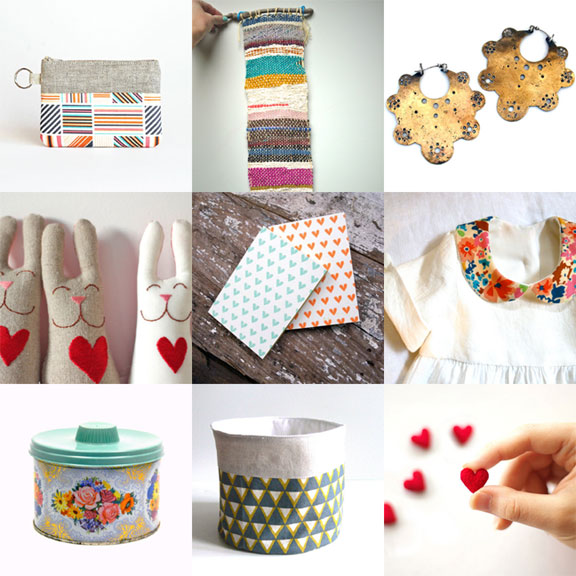 These fabric buckets are priced $30. Check
my shop
for what's in stock. I have several additional buckets cut up and ready to be sewn as soon as I have a chance. So check back soon for new colors and prints! Of course, I'm happy to make custom baskets, just email me with the size and style you're looking for and we'll make it happen!