I've decided to embrace the fun of Valentine's Day this year and made several table runners for the occasion. One design is a Quilted Table Runner, and the others are Wonky Stripes Table Runners.
When I saw this fabric full of hearts by Premier Prints in the window of local fabric shop Drygoods Design, I knew I had to make something with it! It's a perfect mix of modern, clean and kitschy. Quilted with widely spaced straight lines, and edged with a natural linen binding, it makes a fun and bold table runner that is sure to brighten your Valentine's Day!
My Wonky Stripe design continues to be a favorite, so I made several versions. One is very Valentine-y with the pink and the red Pearl Bracelet design by Lizzy House. The others are more versatile -- one features all red panels of Pearl Bracelet and the other showcases the gorgeous painterly Poppy print by Karen Tusinsky. Each of these textured and striking table runners would make a colorful centerpiece. They are layered with soft flannel and lined with a crisp white cotton.
Priced at $42, you can find these various table runners in my shop under the
"Table Runners" section
. Oh and don't forget this little piece of burlap art called
Lovey Dovey
. Created from an upcycled piece of stamped coffee sack and some fabric and felt designs, it would make the perfect gift for your Valentine!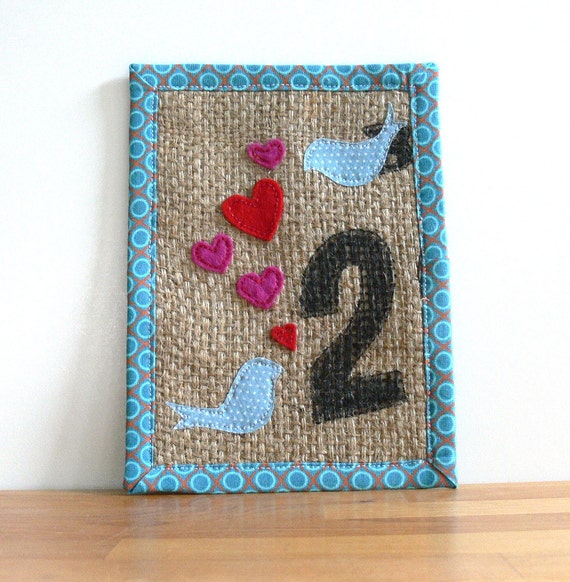 Happy Valentine's Day!