I recently completed 3 pieces of burlap art with a theme of love and Valentine's Day. I am usually not inspired by this holiday at all, but decided to embrace it this year and ended up having a lot of fun!
These pieces are on a smaller scale than my usual burlap art, ranging in size from 5 x 7 inches to 8 x 10 inches. They are all flat pieces, backed with fabric instead of being stretched onto a wooden frame, which means they are frameable with a standard size mat.
There is still time to get a gift for your sweetie for Valentine's Day! Here they are.
2 Valentine Birdies
(
listed here
)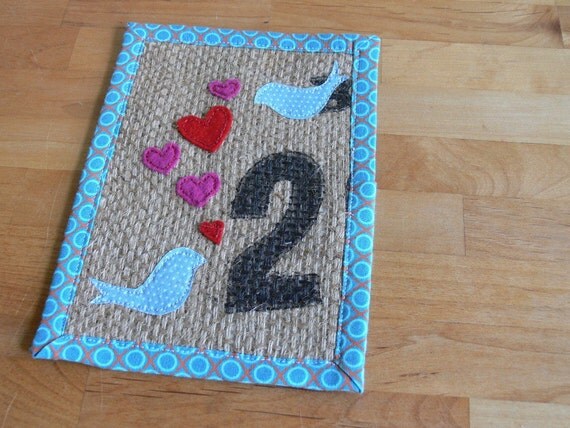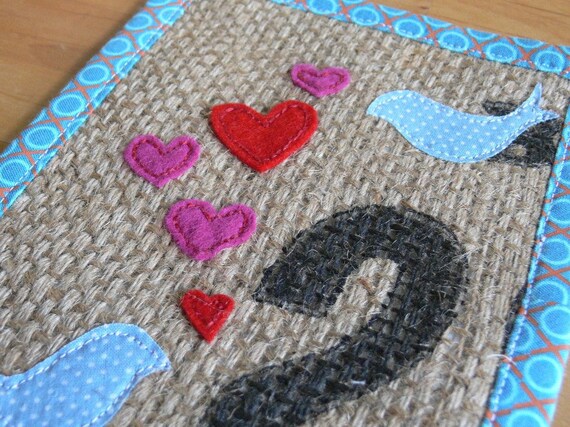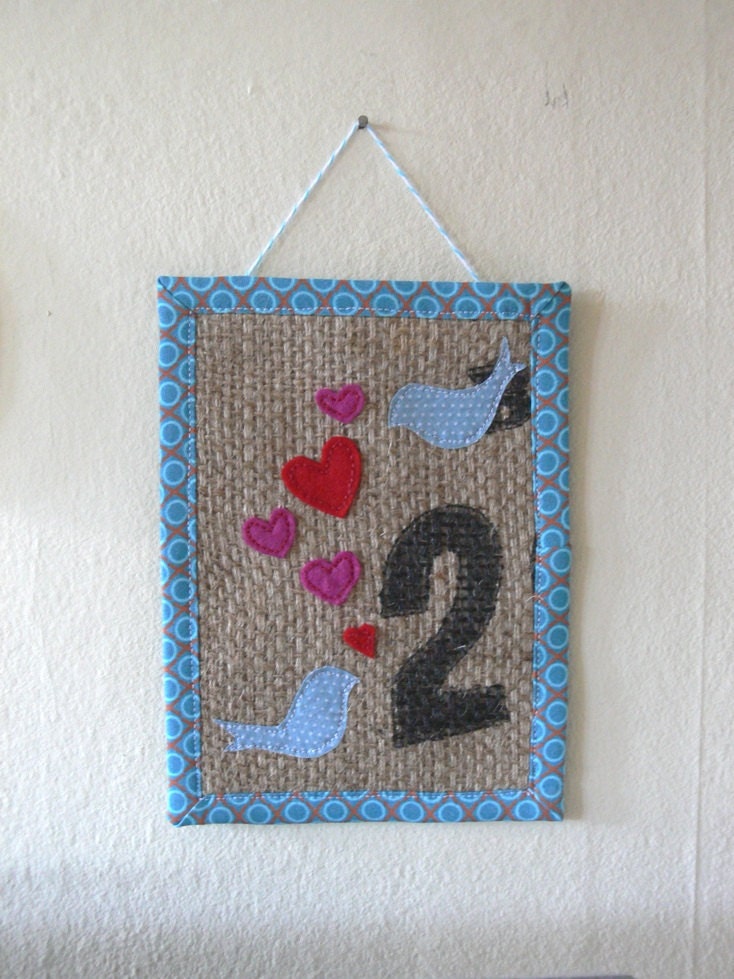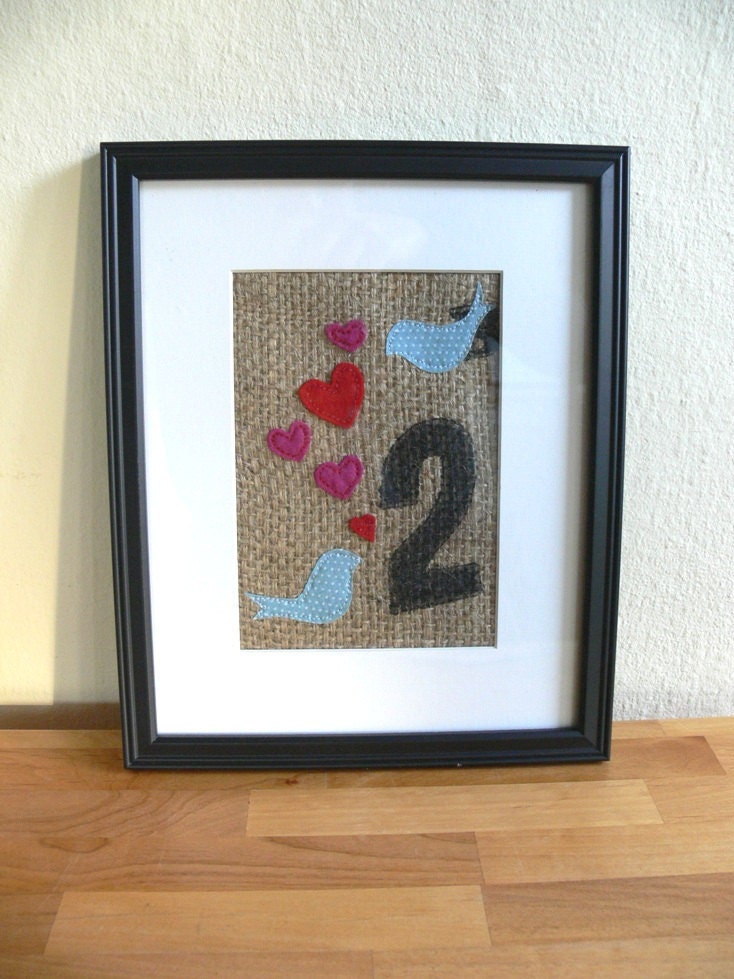 Love Birds
(
listed here
)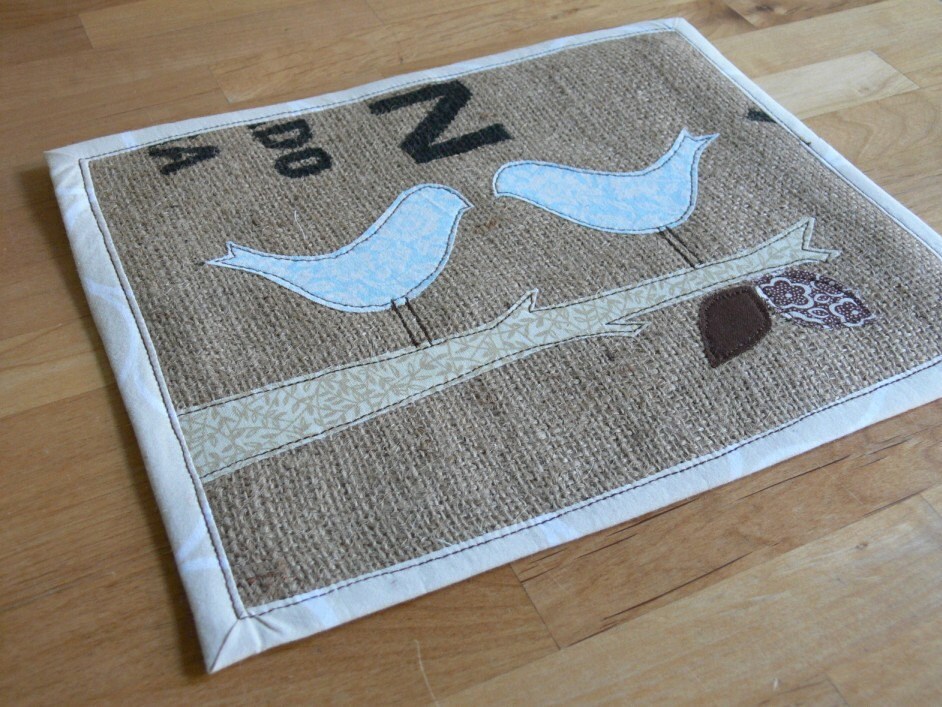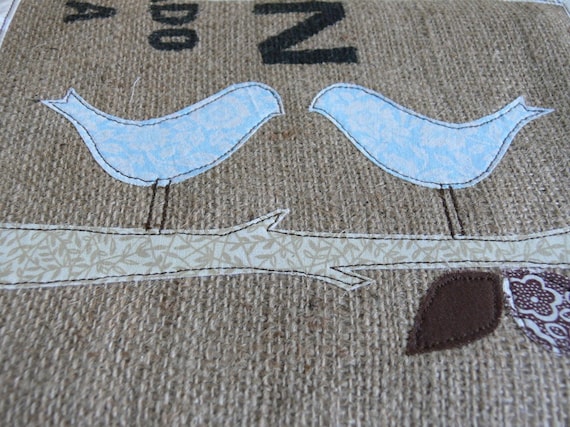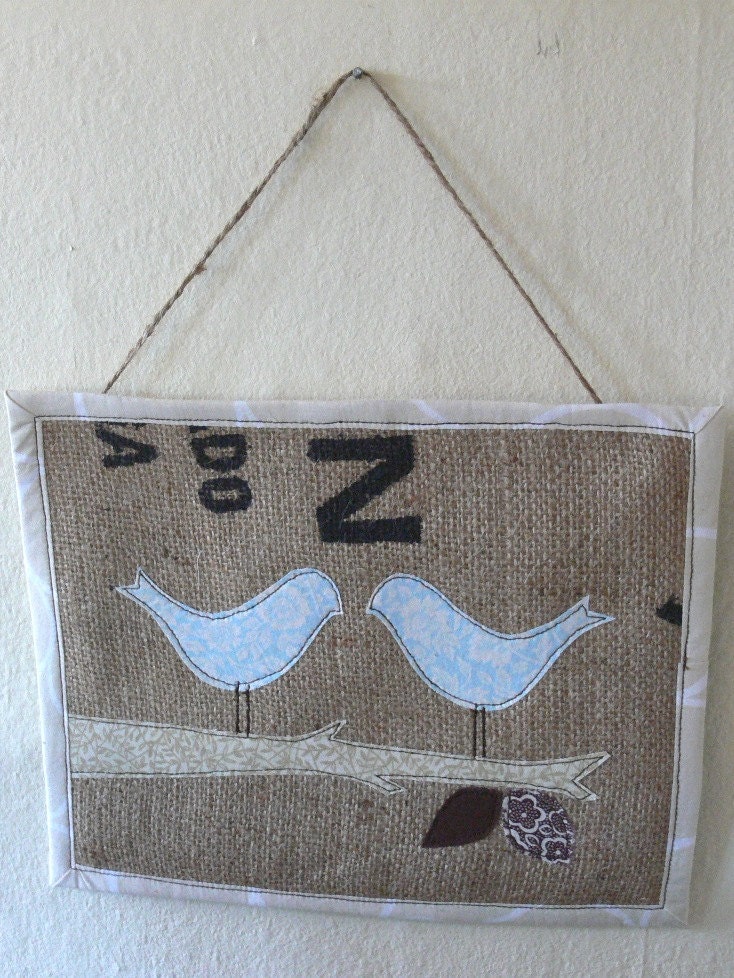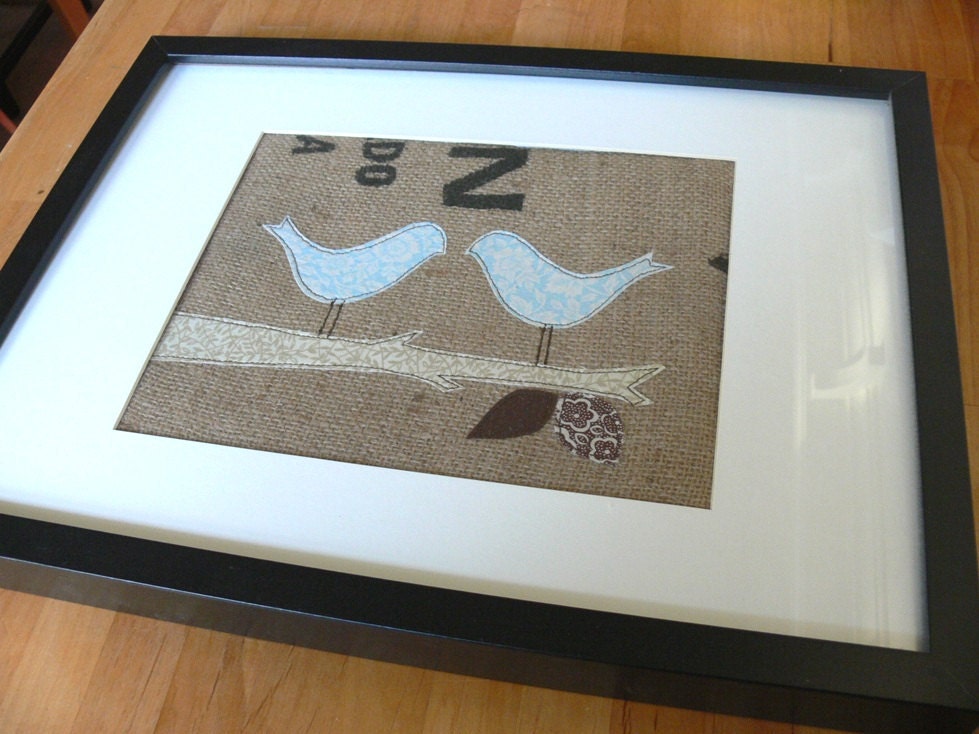 Modern Love Bird
(
sold
)