A few weeks before Christmas, my friend Christine asked me to create a custom e-reader cover for her daughter's new Kindle, a present from Santa. Her 10-year-old is a fan of owls, so she requested owl fabric.
I found this super cute Alexander Henry print in my friend Keli's shop,
Drygoods Design Online
. I paired it with a natural linen and a simple Anna Griffin print featuring blue flowers on green. I found a great pattern by
Birdiful Stitches
, which I altered a bit to customize the cover.
This was such a fun project that I decided to make a couple for
my shop
, using some grey and pink Echo fabric. I LOVE the way they turned out.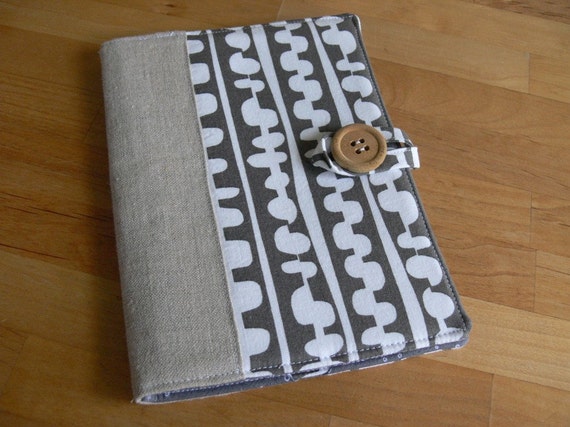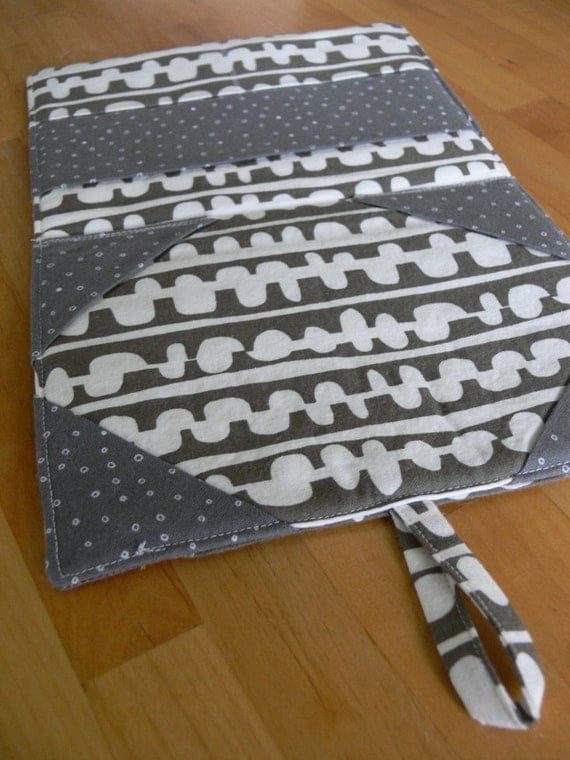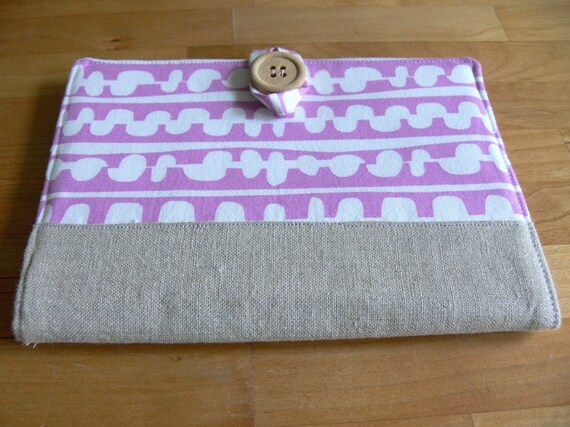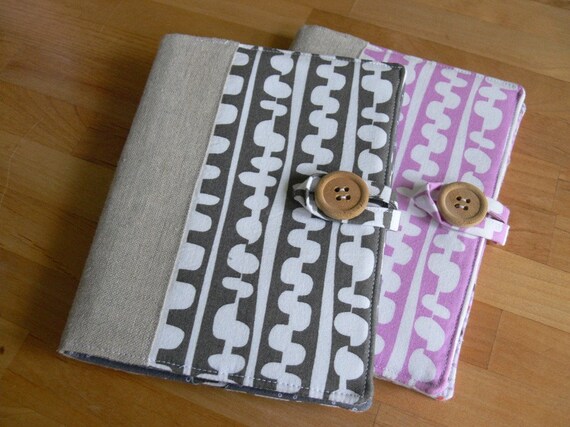 I have since received two custom orders for that grey e-reader cover in specific sizes. I will soon put a listing for custom e-reader covers in my shop. So if you are in need of a cover for your Kindle or Nook, either in this fabric or a different style, go check
my shop
or send me an email!