That's right, I am open for business! You can visit the shop
here
.
I've put a grand total of 4 things in it so far. Woop woop! These projects are mostly experimental at this point. I'm trying to find my style and my groove and little by little, I'm getting there. Bear with me, I have a lot of projects in progress and ideas in stock. I am so excited and can't wait to share it all with you over the next few weeks and months (and years? Let's not get ahead of ourselves. Ahem.).
Click on the pictures below to go to the listing on Etsy. And keep reading for a special discount!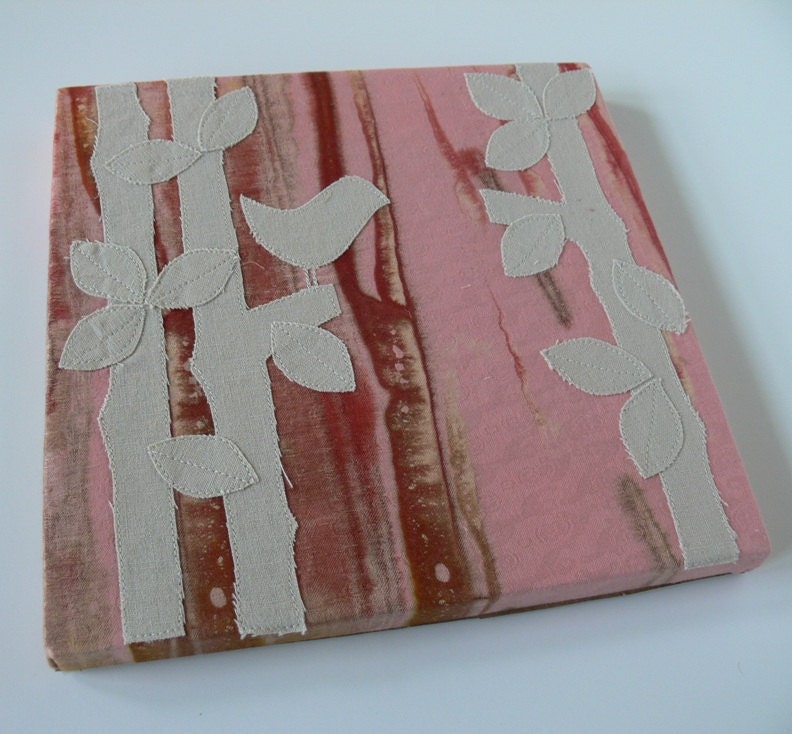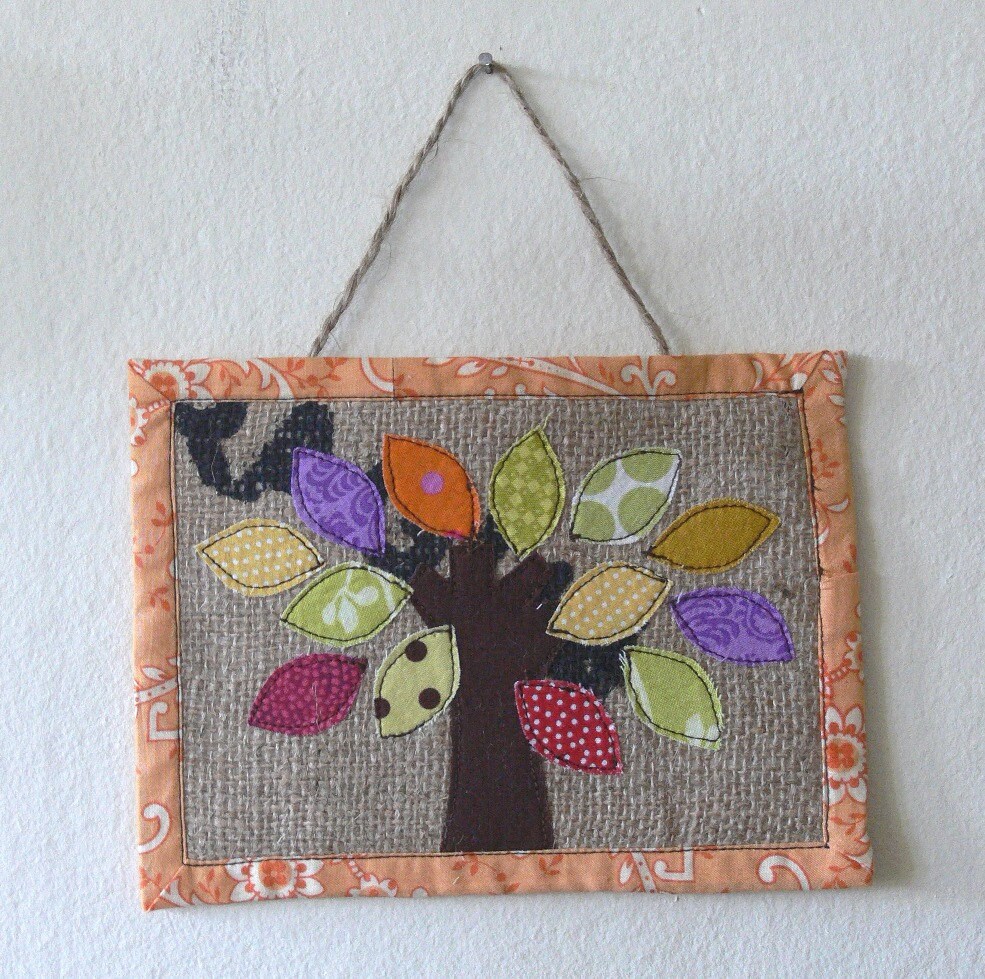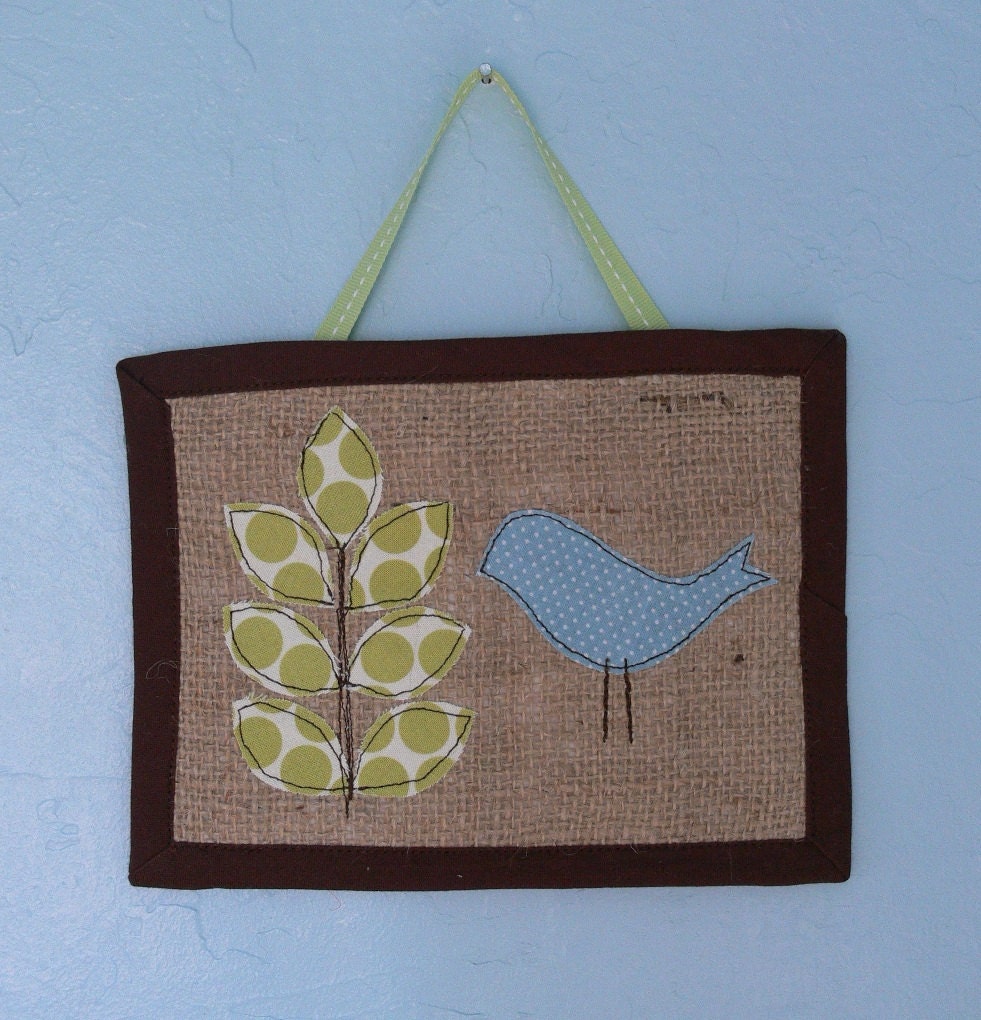 As you can see, these 4 projects all feature birds and/or trees, subjects I've been working with for a while. You can see how I got started on this artistic path of burlap and fabric art on Stumbles & Stitches
here
,
here
and
here
. I am happy to re-create these original projects for custom orders, just shoot me an email at jennybartoy [at] gmail [dot] com.
To celebrate the launch of my shop, I'm offering you, my dear new customers, a
15% discount on your first purchase
! Just enter the code
LAUNCH11
at check-out. This offer is valid until November 15, 2011. Stay tuned for much more coming to the shop over the next couple of weeks as I get stuff finished, photographed and listed.
Please subscribe to this website/blog via
RSS
and "like" me on
Facebook
for news and updates from Jenny Bartoy ~ Handmade Designs.