It's the season! Pumpkins, pumpkins, pumpkins everywhere.
I made two pieces of burlap art featuring pumpkins and loved the way they turned out! Here they are (and you can find the listings in the shop by clicking on the photos):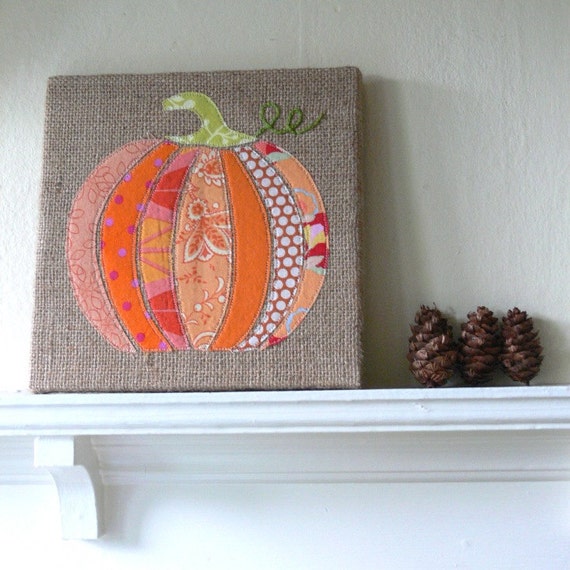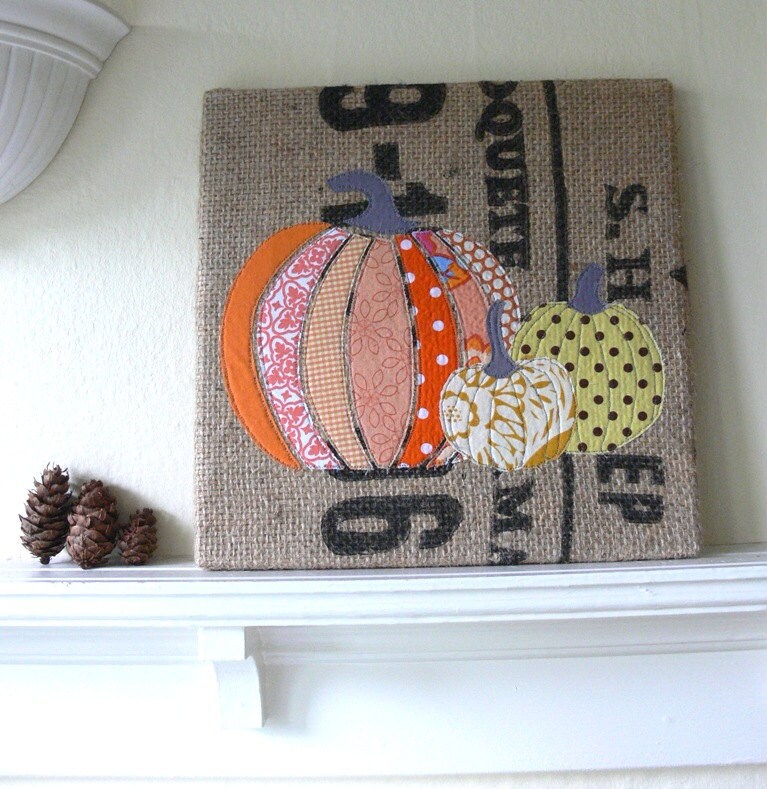 I got such positive feedback on these pumpkins that I decided to make kits for people to make their own pumpkin burlap art. I'll be posting these in the shop until I run out of fabric for them, or until Thanksgiving -- whichever comes first! Click on the photo below to go to the listing, if that one is sold just check the shop for more!