Featuring two birdies having a conversation across the woods at sunset, my latest piece was inspired by my neighbors, who found each other and fell in love despite hailing from Alaska and Mexico respectively. They told me their story in our backyard in Seattle on a lovely day at sunset.
This burlap art is made from an upcycled coffee bag and a mix of colorful fabric scraps. This piece is now in the
shop
.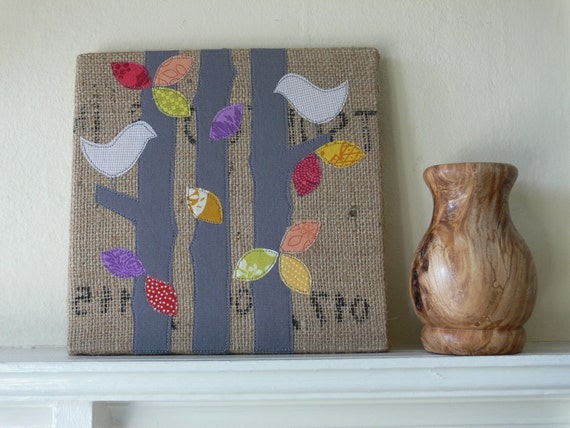 And hey, if you want to make your own birdie burlap wall art, go check out
my guest post tutorial
on Whip Up! I'm so excited to be featured on that awesome website, thank you Kathreen.